Video shot during the installation of a 190 ft Rohn 55 tower for the 40 meter beam.  All of the right equipment and well trained installers made the difference!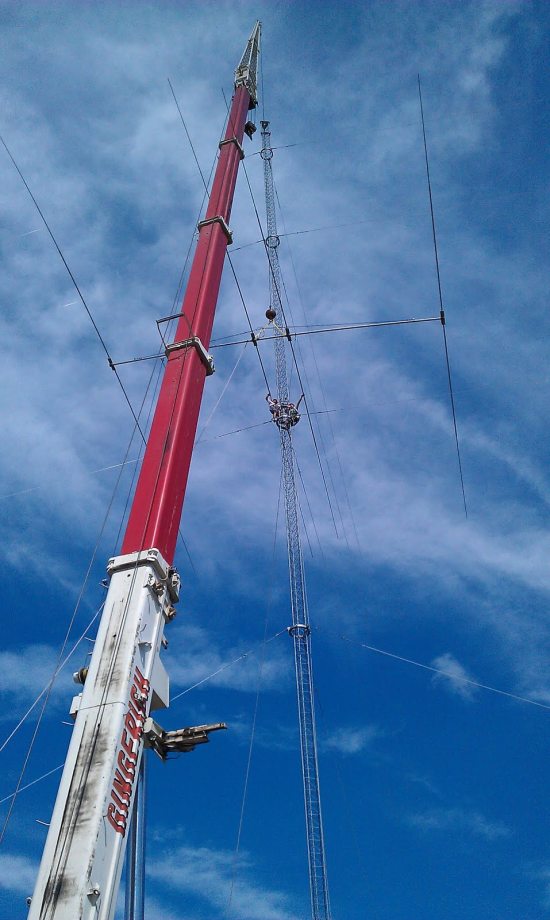 One of two 40 meter beams going up.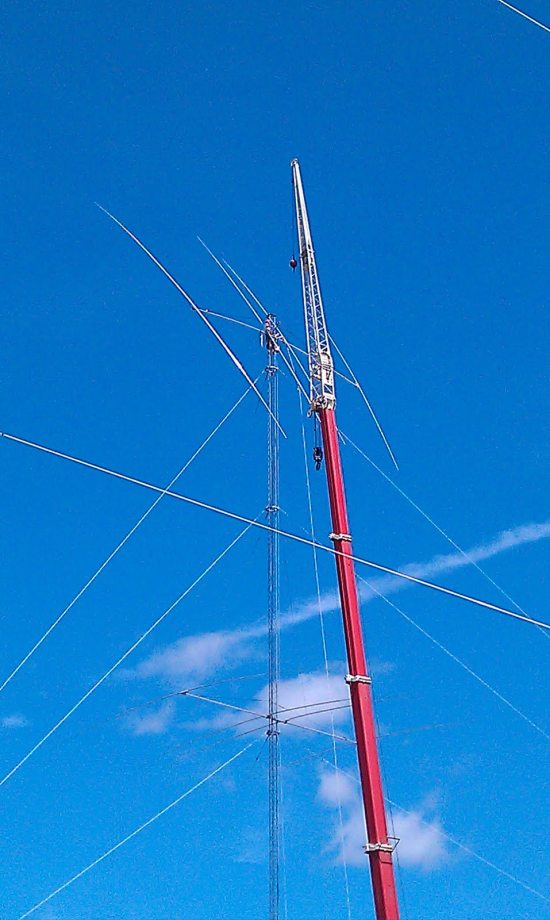 Placing the topmost beam into position.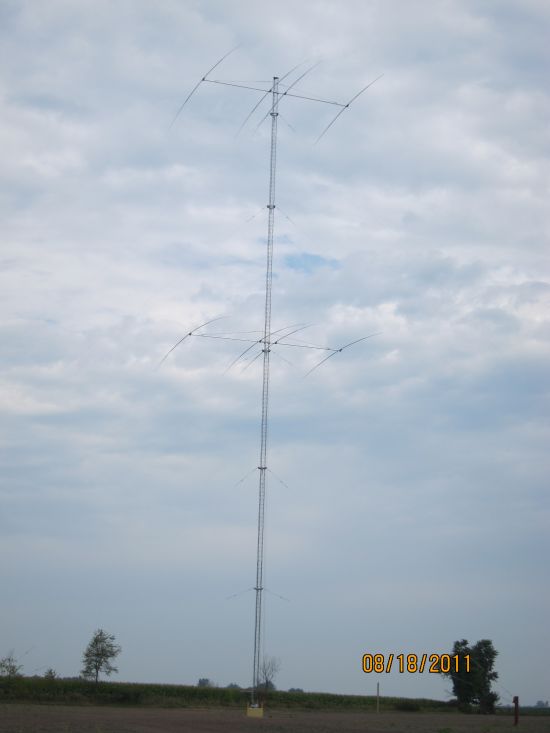 Completed 40 meter stack. SuperBertha.com
This video is nearly 5 minutes long but is well worth watching.