DXCC Honor Roll 359/337 I need BV9P and P5.

DXCC: Mixed, Phone, CW, RTTY, 160, 80, 40, 30, 20, 17, 15, 12, 10 and 6M. DXCC Challenge 2925 

5BWAZ and 160 WAZ 39 verified, need Zone 22.

WAS 160, 80, 40, 20,15,10, 6 and 2., plus Phone, RTTY and CW. Completed ARRL Triple Play 1/21/2009

2 Meter WAS completed with KL7UW April 14, 2013 (43 states via tropo or Meteor Scatter (CW and FSK441)) 51/50 DXCC
Dxpeditions:
---
KH5-P Palmyra Atoll - Co-Leader
K1N, Navassa DXpedition of the Year
TI9KK, Isla del Cocos,
K4M, Midway Island DXpedition of the Year
PJ7E, Sint Maarten Co-Leader
NH8S, Swains Island Co-Leader DXpedition of the Year
3D2C, Conway Reef
K9W, Wake Island Co-Leader
FT5ZM, Amsterdam Island DXpedition of the Year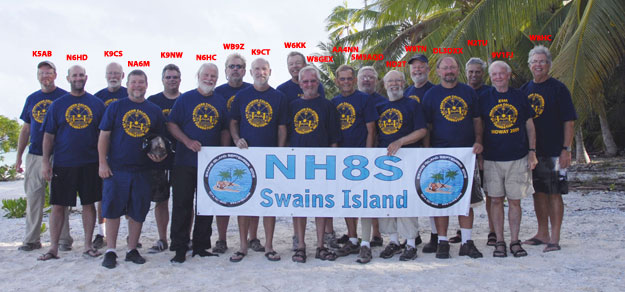 Swains Island NH8S September 4 - 18, 2012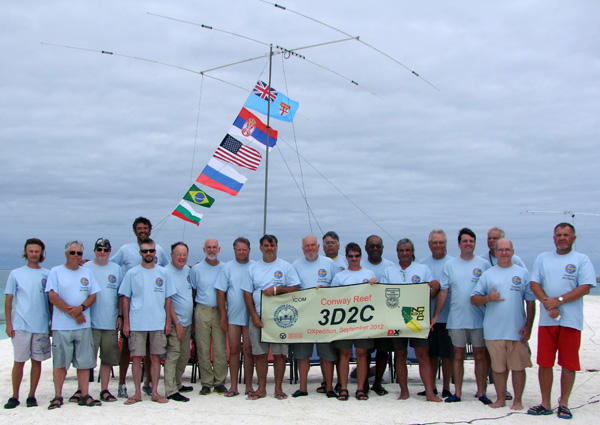 Conway Reef 3D2C September 24 - October 5, 2012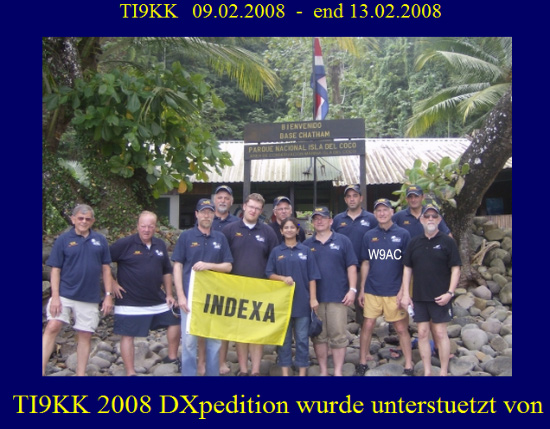 Click TI9KK Isla del Cocos to visit their website.
---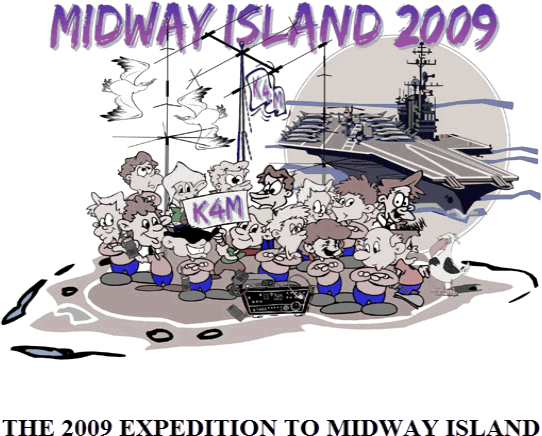 Video of the 2009 Midway DXpedition antenna farm. No snow here!
---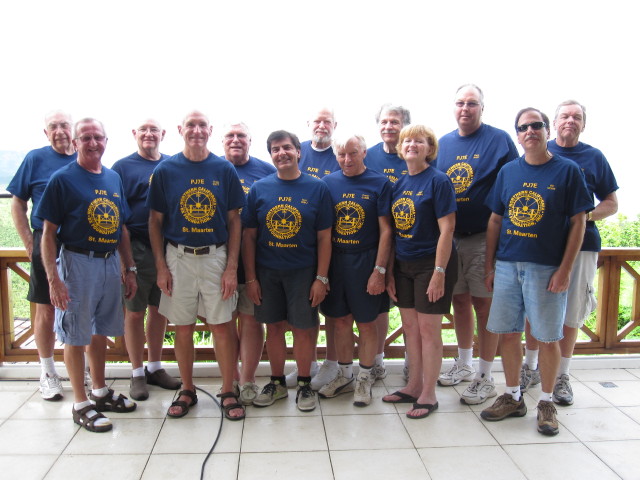 DXpedition PJ7E Sint Maarten
October 10, 2010 was a special day for Sint Maarten, as they gained their independence from Dutch rule. To celebrate this historic event, a group of experienced DXers, led by Craig and Joe, W8GEX joined together to put this new country on the air.
Click http://www.pj7e.com/ for more info and lots of photos.